Life Coaching
"Nobody can go back and start a new beginning, but anyone can start today and make a new ending" Dr. Maria Robinson
Quick! Are you stuck? What are your goals? What do you value?  Do you always feel overwhelmed? These questions aren't always easy to answer especially if you find you are struggling to achieve your life's desires.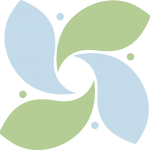 As a life coach, I am here to help you get from where you are to where you want to be. We will talk through your values, goals, and purpose and look at why you are stuck and overwhelmed.  As your coach, I'll ask the right questions so you can determine your next steps to reach your true potential. I know you've got the answers; together we'll formulate your plan.
Typical Coaching Session
A Coaching session can be conducted face to face, via SKYPE, Facetime or over the phone.  A typical Life Coach Session lasts approximately 60 minutes.
As your coach we will examine:
Your goals - you need to know where you are headed to get to where you want to be.
Your thoughts - what you think and believe drives many of your actions and decisions
Who are you really? - we dig into who you really are, not who you are pretending to be
Your obstacles - there are real and perceived obstacles.  Let's uncover what they are and how to overcome them
Your life balance - do things seem totally out of whack.  What area of your life needs some attention.
Today is the day to start a new ending. Contact me so you can live the life you desire!
Time Management 
My favorite time management quote is:
There is no such thing as time management, there is only self-management.  ~Rory Vaden~
Time may not be your friend. You find  you are frustrated getting through your day, aren't getting things accomplished and you know you could be more efficient. You are right! And I have solutions for you at home and in your office to simplify your day to day activities, your special events, and even your Holidays!
We will work together, take an honest look at your schedule and where you are spending your time.  We will then work to figure out a process to keep you efficiently running along and enjoying your day without the worry of missed appointments and lost documents.
Contact me today so we can start creating your solutions!