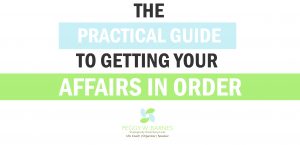 If you are interested in putting your affairs in order, attend The Practical Guide to Putting Your Affairs in Order Seminar Series will help you open the discussion with family members and assemble all the end of life information you will need.  There will be 4 meetings in this seminar series.  Each meeting will focus on a different topic of the end of life preparation.
Preparing for End of Life Overview
What You Need to Know about Senior Living and Senior Care
All You Need to Know about Advanced Care Directives
Paperwork, Preparations, and Practical Things.
Registration is required.
The cost to register for all 4 sessions is $60 per person or $50 for 2 family members.
*If there are more than 2 family members wishing to attend, please contact Peggy Barnes at the number below.
Contact  Peggy W. Barnes at peggywbarnes@gmail.com or 252.670.2951 for more information.
Snacks, drinks, notebooks, and resource information are all included in the price of the seminar.
Seminar Sponsor and Speaker:  
Peggy W. Barnes, Organizer l Life Coach l Speaker
Peggy is a certified professional organizer, life coach, and speaker.  Her mission is simple: Strategically guide people, through organizing, coaching, and speaking, to make room for life by getting rid of clutter and by living with strong intention.
Peggy's years as a certified professional organizer, life coach, and volunteer have given her an inside look into people's lives.  She understands we all need help organizing our physical and emotional "stuff" and learning how to navigate through our head to live a more peace-filled life.   She has also helped many people get their affairs in order to help families prepare and allows life to be lived more freely.
Seminar speakers:
Mary Lou Infinito, Vidant HealthCare
Mary Lou Infinito graduated from Nursing School in 1980.  Mary Lou started her career in Oncology Nursing and from there became interested and involved in many different areas of end of life care over the years. It was when Mary Lou looked at all her life experiences with patients and their families as well as her many personal experiences and her volunteer work together that she realized she was always meant to help people be a part of the dying process for themselves and those they loved. Mary Lou's greatest life experience was working with Mother Teresa in Calcutta, India where the impact of recognizing that everyone deserves to die with dignity was powerful.
Mary Lou is an Outreach Program Coordinator for Advance Care Planning with Vidant Health covering the Southern territory where she lives in New Bern, North Carolina and beyond. This work assists in making advance care planning a routine part of health care in an effort to assure that both families and the medical community are aware of and can follow a patient's individual choices for care.
As a certified instructor in Respecting Choices – both First Steps and Last Steps, the End of Life Nursing Education Consortium (ELNEC), and The Serious Illness Care Program as well as a Hospice Volunteer she is excited to be able to provide additional education, insights and support to providers and communities throughout eastern North Carolina and beyond.
Catherine Lawrence, Five Star Senior Living
Catherine is Director of Admissions at Homeplace of New Bern, a Five Star Senior Living community.  She participates with families in coordinating the transition of their loved ones into assisted living or memory care.  Prior to joining the team at Homeplace Catherine worked as a staff nurse in critical care and later became a Hospice RN Case Manager.
She is involved with the Coastal Coalition for End of Life Awareness, NC Alzheimer's Association as a certified support group facilitator, ELNEC (End of Life Nursing Education Consortium), and is also certified as a Second Wind Virtual Dementia Tour facilitator.  She is currently a Masters candidate for a Master's Degree in Nursing Education.